Temecula Family Doctor | Speaker | Mentor
Dr.Kyle Vincent
OFFICE IN TEMECULA IS NOW OPEN 
Now Acepting new Patients!
Call to schedule an Appointment
951-414-8240
Dr. William Kyle Vincent loves his role as a family medicine physician. He recently joined Rancho Family Medical Group. He is now accepting new patients. Click the link below to join the Rancho Family!
Dr. Kyle Vincent is an experienced physician with a history of excelling in the Family Medicine industry. He is a graduate of Wake Forest University where he earned his medical degree. 
Dr. Vincent serves as a Family Medicine physician with the Rancho Family Medical Group in Temecula, CA.  With a wide breadth of medical knowledge, he serves the medical needs of the Temecula Valley community with a mindset geared towards compassionate care and competent expertise.
As a Primary Care physician, Dr. Vincent not only fixes health issues when they occur, but he also maintains your health with regular checkups, visits, and advice. Dr. Vincent makes your health and your confidence in the care you're receiving his top priority.
As your primary care doctor, Dr. Kyle Vincent will provide general healthcare services, this includes advice and guidance on how to improve your physical health, along with your social and mental wellbeing.
Dr. Vincent comes from a family of educators and medical practitioners, with his father being a distinguished PHD as well as his sister, Dr. Ebonie Vincent being a celebrity doctor who specializes in podiatry and stars in the hit TLC series "My Feet Are Killing Me".
For Dr. Vincent, practicing medicine is not only a passion, it is a privilege that allows him to make a difference in the lives of the individuals in his community.
Along with being an outstanding physician, Dr. Vincent is also passionate about community outreach and public speaking. As a class of 2003 graduate of Temecula Valley High School, Dr. Kyle Vincent is committed to giving back to the community he was raised in, through enriching the lives of youth by offering guidance and advice on their way to success.
Dr. Vincent is looking forward to being your family doctor, and building a relationship with you that not only improves your health, but enriches your life. Dr. Vincent is currently accepting new patients. Click here to Join The Family!
Dr. Kyle Vincent
Family Medicine Physician
Practice Office is Now Open!
We are excited to announce that Dr. Kyle Vincent's office is now open and accepting patients. To find out how to switch to Dr. Vincent as your Primary Care provider click on the "Join the Family" button below.
You can call the office number for more information
951-414-8240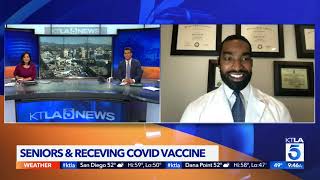 KTLA Weekend AM Interview on COVID-19 Vaccinations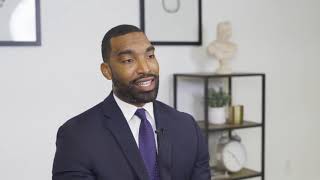 Meet Dr. Kyle Vincent | Rancho Family Medical Group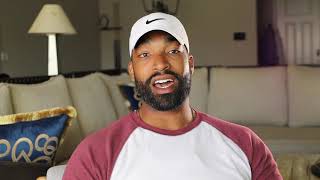 Big Announcement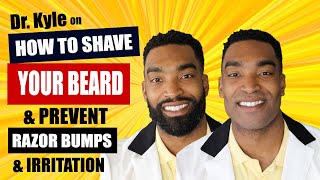 Dr. Kyle V. Shares His ULTIMATE Shaving Secrets
5 Things I Do to DE-STRESS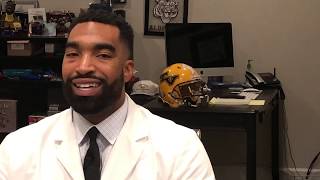 Dr. Kyle Vincent Answers Coronavirus Questions Everyone Wants to Know
KTLA Weekend AM Interview on COVID-19 Vaccinations

Dr. Kyle Vincent explains why senior Covid 19 vaccinations are important on KTLA Weekend AM

Meet Dr. Kyle Vincent | Rancho Family Medical Group

Dr. Kyle Vincent has joined the Rancho Family Medical Group located in Temecula, CA. He is currently accepting new patients.

Dr. Kyle V. Shares His ULTIMATE Shaving Secrets

Dr. Kyle Vincent, a primary care physician in Temecula, CA has had a beard since he started medical school over 10 years ago. Because of the Coronavirus outbreak and being on the front lines of the medical community treating COVID-19 in Riverside County, California, he now has to shave off his beard to adhere to face mask and PPE guidelines. Watch this transformation and learn his secrets for black men to avoid shaving bumps and get that clean-shaven look. You will be surprised! If you other questions or topics on something you want me to cover in-depth, please comment below and I will do my best to answer your questions in the comments below or in another video.

5 Things I Do to DE-STRESS

We all deal with stress in our daily lives, but the #quarantine​ due to the COVID-19 pandemic has created a lot more stress than normal for many people. I get a lot of questions about how I handle stress, so I created this video to share five things I do to alleviate stress in my life. I hope this helps you and would love to hear what you do to relieve stress. Please share your tips in the comments.

Dr. Kyle Vincent Answers Coronavirus Questions Everyone Wants to Know

Here are the ELEVEN questions I've gotten for this novel coronavirus in the last few weeks! VIDEO RECORDED ON 3/15/2020 1. Advice for commuters? 0:12 2. Advice for parents of younger kids? 1:10 3. Advice if you carpool? 2:19 4. Flu vs. COVID-19? 1:52 5. Flu vs Cold? 2:45 6. What are the different stages of COVID infection? 4:17 7. What if I have difficulty breathing? 5:39 8. Advice for the elderly? 6:28 9. How do I handle isolation? 7:15 10. Effects of COVID on smaller communities vs urban centers? 8:16 11. 5 Things I can do to lower risk of being infected by the Coronavirus? 9:20